Cutting-Edge Virtual Tour Technology
Our virtual tours utilize state-of-the-art technology to provide your customers with an immersive and interactive experience. Our high-resolution 360-degree images and videos explore every angle of the vehicle, showcasing intricate details and craftsmanship up close.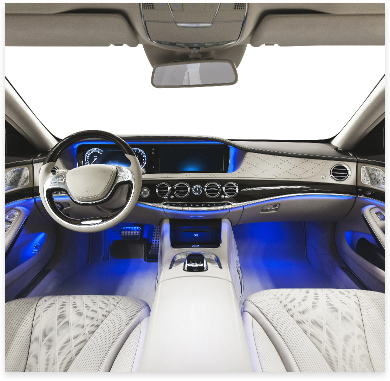 Distinguish yourself from the competition and capture the attention of prospective customers with a quality virtual tour experience.
Virtual tours revolutionize the presentation of new and used vehicles for sale and lease, offering car dealerships and rental agencies an innovative and cost-effective method to captivate a broader audience of potential clients.
This sophisticated approach entices customers with a wide range of options while ensuring affordability.
Experience the power of high-resolution photography and our luxury vehicles virtual tour services.
With our innovative and sophisticated technology, prospects can explore a comprehensive digital landscape of your luxury vehicle collection and view a complete walkthrough of the space before making any phone calls or scheduling in-person visits.
Our 3D digital maps offer accuracy and quality, ensuring a realistic and immersive virtual walkaround experience. This captivating presentation is designed to entice "on the fence" prospects, compelling them to reach out to you for an in-person showing, as they have already been captivated by the virtual tour.
Discover the power of our immersive visual solutions and elevate your luxury vehicle listings to a new level of engagement and success.